Started out as 2 ten foot rolls of steel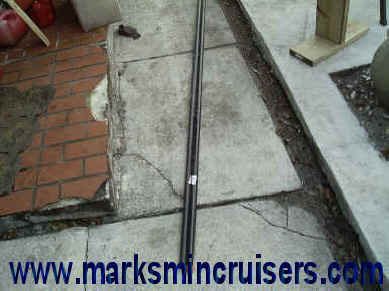 After bending the steel into what will be welded together to make the basic frame assembly. The three blocks of wood are the jig to hold everything in place for welding.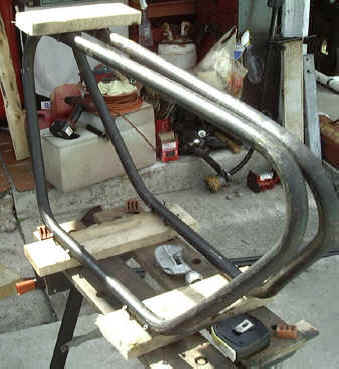 The two seat supports and the tube for the front fork assembly is all welded in.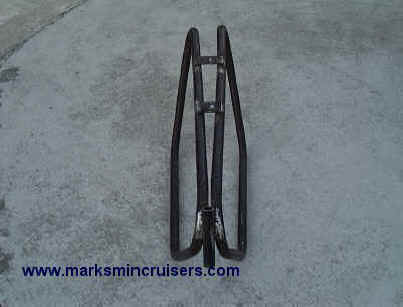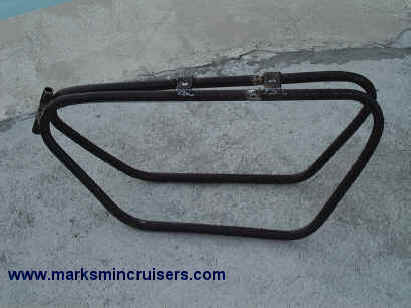 The Front fork assembly has been pressed and welded together and installed on the frame assembly.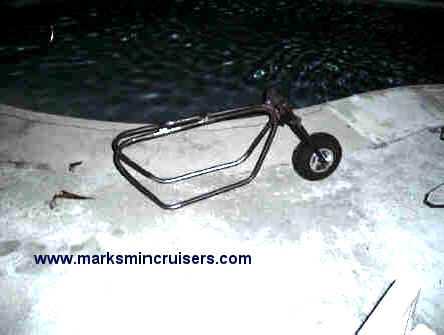 The handle bars and rear wheel and tire have now been installed and the rear drum brake assembly is complete. Still haven't made a kickstand for it yet, have to sit it on a block of wood.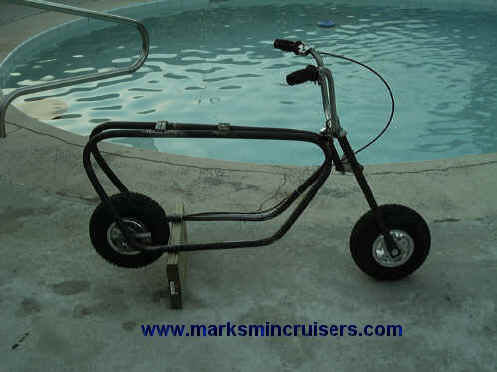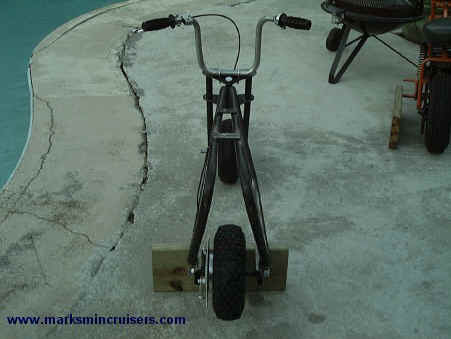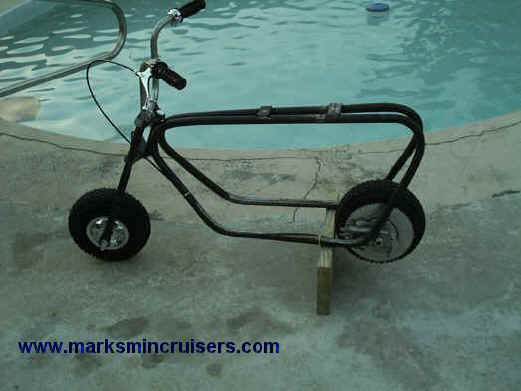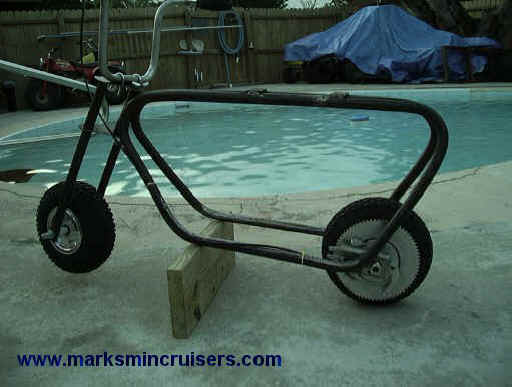 The next phase will be the seat and motor ... as soon as they get done, I will get some pictures up for viewing.
---
Finally got the motor plate in, mounted the 4 hp motor, made a nice long comfy seat, added a kickstand so it can stand on its own, fenders have been added to keep the dirt off the rider, all that is left to do is to add foot pegs and paint.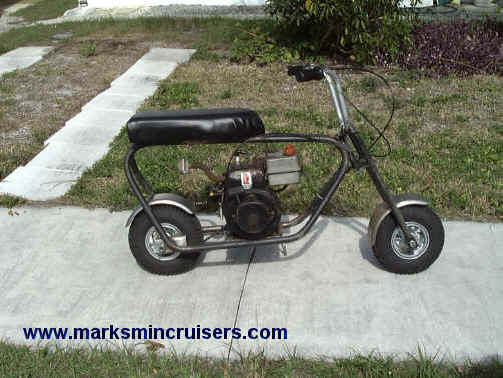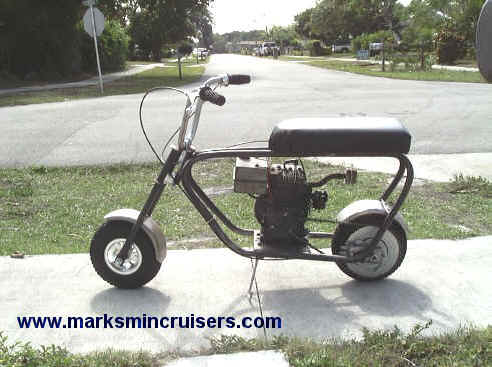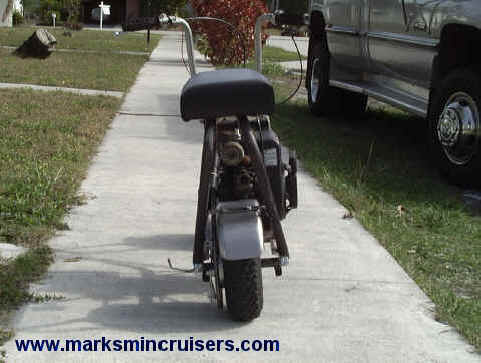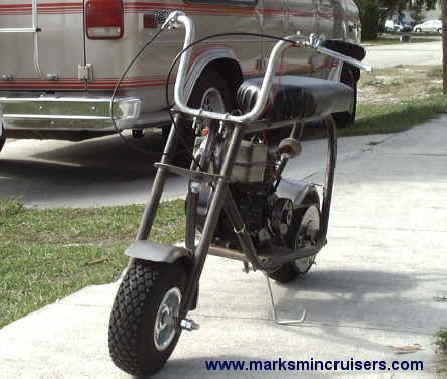 ---
Here are the final pictures of the completed mini.
(except for the air filter which is on the way)
Added a nice Plum paint job, a set of flip up foot pegs, this little mini has plenty of power from the 4 hp Tecumseh motor, there is still an adjustable governor hooked up to keep in under control.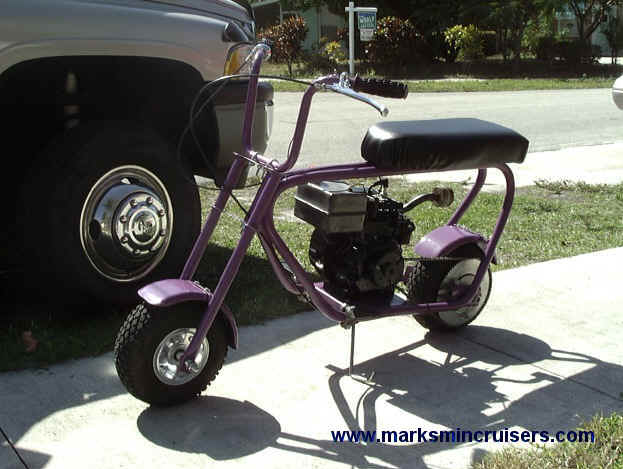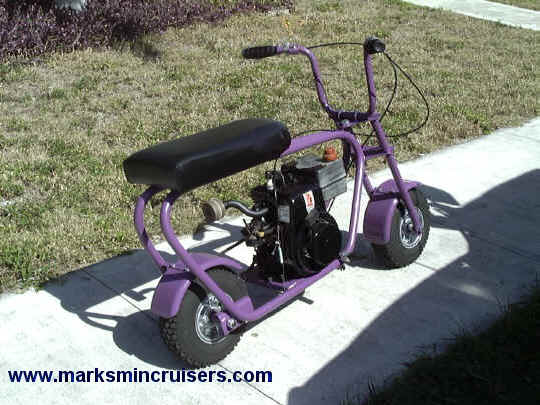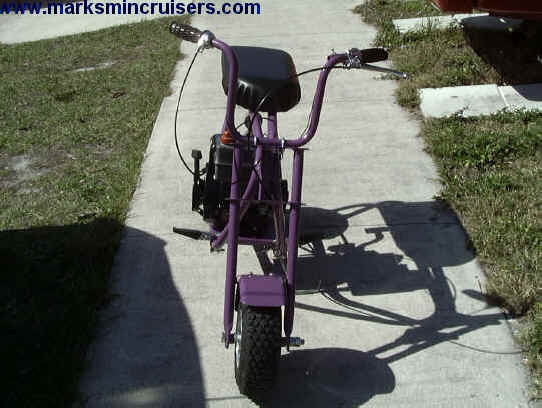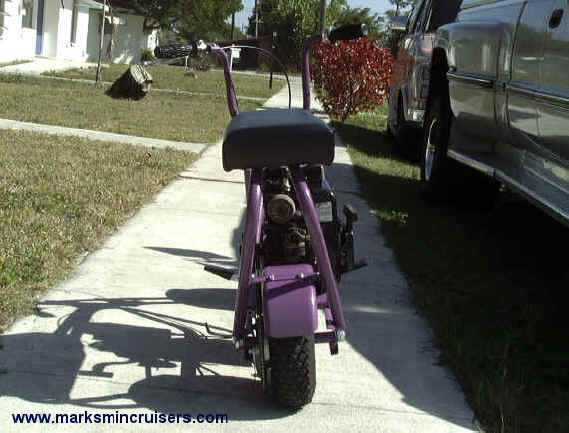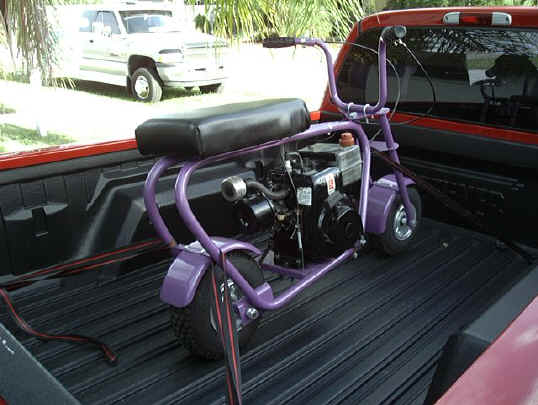 At this time it is still for sale for the low price of $400.
Delivery within reason is possible
you can email Mark if you have any questions