The beginning layout of the Kart Track
Here is an overhead view, red line's are the property lines, the black oval is a rough drawing of where the track is.
The track is approximately 75' X 200' and around 12' wide on the straights, a good two groove track all the way around.
I am working on getting some pictures of the track with the karts running around, check back soon.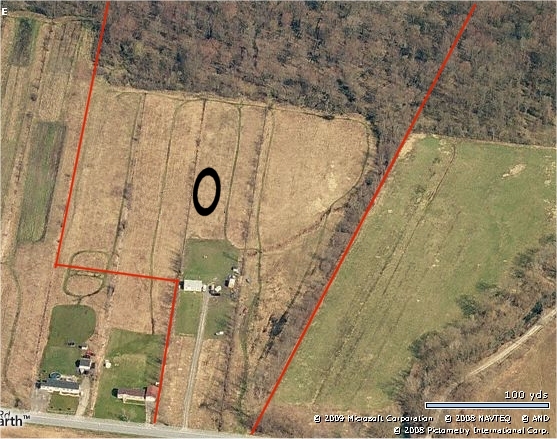 ---
The sign is finally up in its place, now there is an official entrance to the track!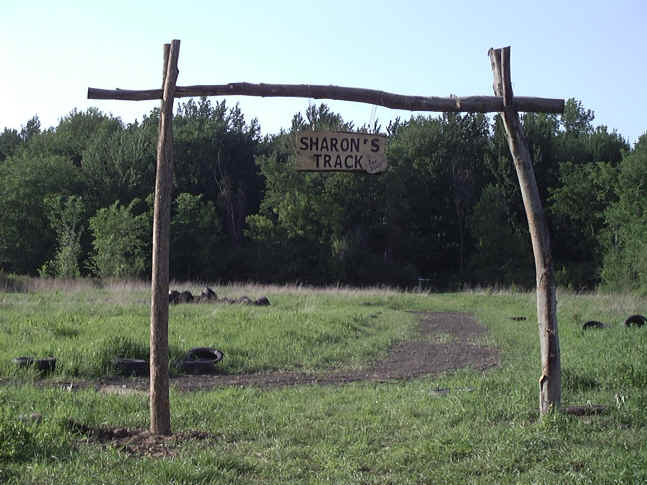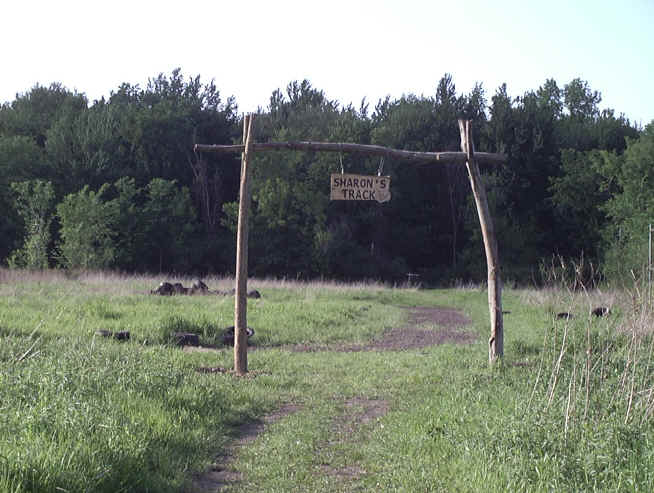 The track pictures from 2009.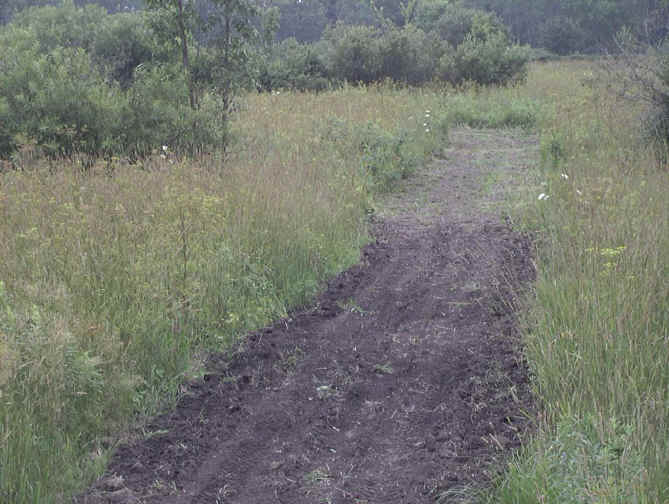 A shot from the back of the track back towards the house, with some zoom, the spot in the middle is part of the infield next to the other straight away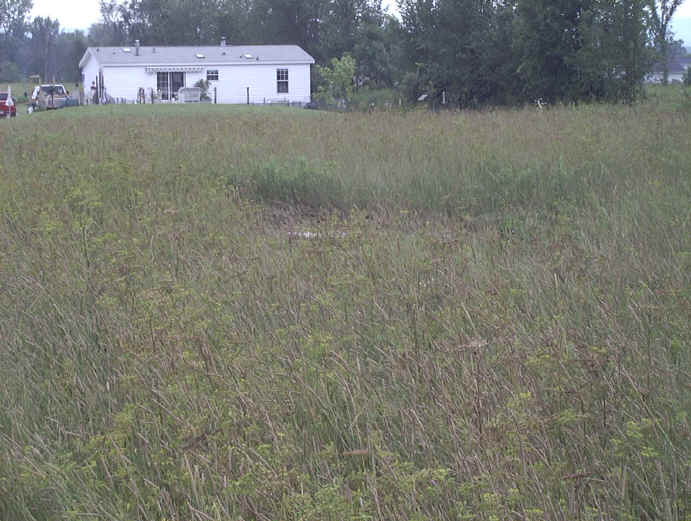 same shot, no zoom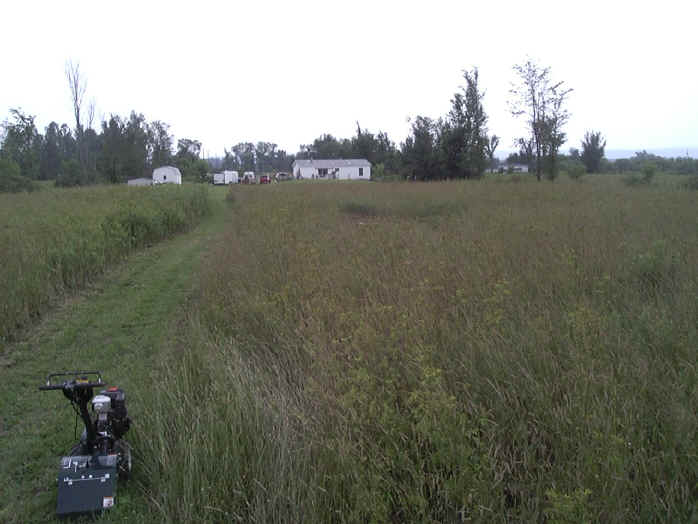 I will add more recent ones hopefully before the snow flies... in the meantime, here is some with the karts running around, everyone had fun these days, I hope to get a short video of the run around the track.. until then, enjoy these!
---
This day the track was pretty quick, and very dry, a lot of dust and dirt flying.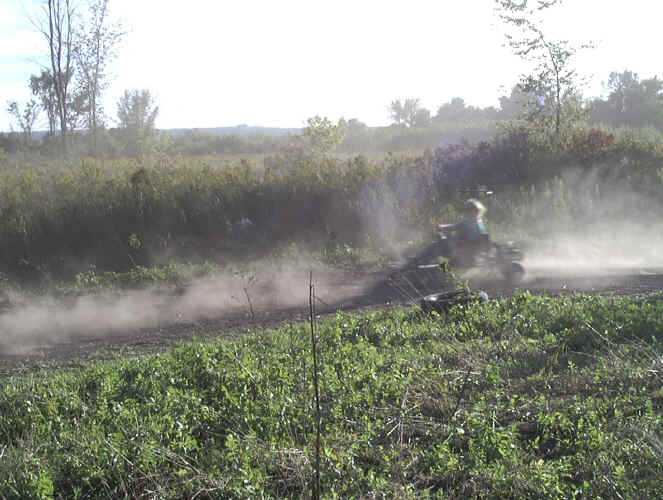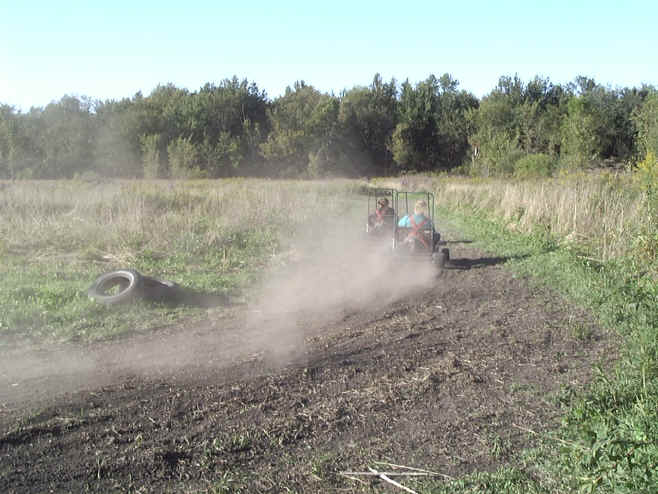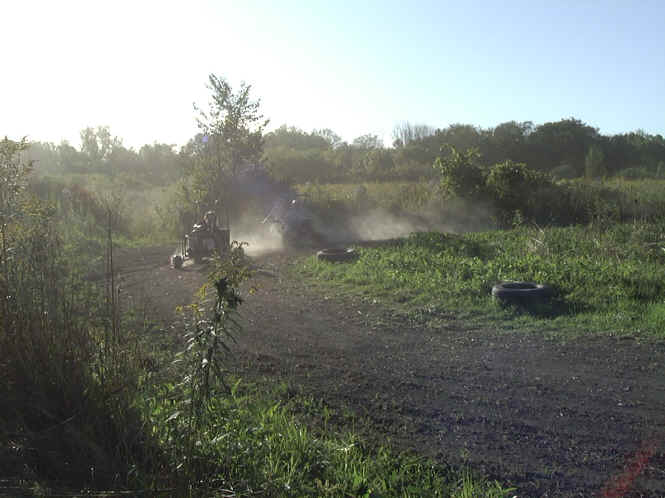 After a few days of rain, and a couple drainage ditch's the track didn't dry out to well and was a little muddy on turn 1 and 2
the small karts with slicks just couldn't negotiate these conditions, so they were parked for this day.
The girls still had a blast and really needed a shower after this session